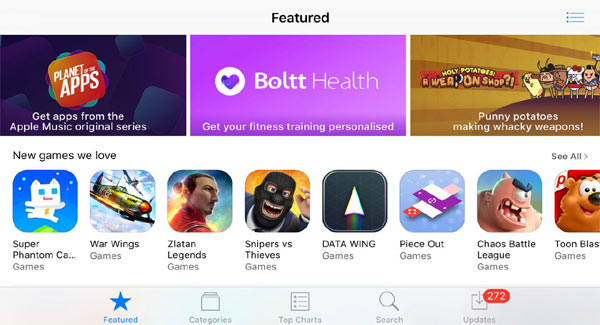 Boltt Achieves Major Milestones within a Week of launching its App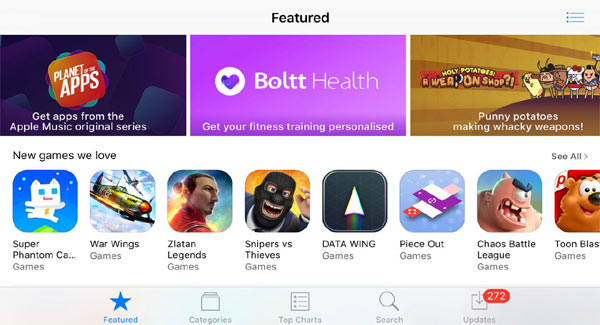 Home-grown fitness technology brand Boltt achieved new milestones when its recently launched App was featured as "App of the Week" by Apple Inc., and was ranked on the 8th position on the Indian App Store in just a week of its launch.
The Artificial Intelligence (AI) enabled app which was developed with the aim of providing a comprehensive health & fitness solution to the masses and to promote self-driven mode of self-care. The app which comprises of features that extensively analyse the user's sleep, nutrition, training and activity, and gives actionable feedback pertaining to them.  The app which comes with inbuilt coach which the users can access in the form of audio and text, when they connect a Boltt wearable with the app.  The inbuilt coach then work as mentors that are not only easily accessible but are also available 24*7 to the users. In addition to providing the right guidance and motivation to the user while he/she is training or carrying out a fitness routine, the app warns a user in case he/she is susceptible to an injury during a work-out or training session. The app which has received over 16,000 downloads in a matter of a week's time, only on iOS until now is all set to make its entrance in the Android Store soon.
In addition to these, the leading E-commerce market place Amazon.in declared Boltt as a "Historic Bestseller" given how the stocks of the recently launched its range of futuristic, fashionable and affordable wearables (Smart Band and Stride Sensors).
Commenting on the achievement, Arnav Kishore (Founder and CEO, Boltt Sports Technologies) expressed, "I and my team is immensely delighted on receiving such response on our products and it is even more so considering that we've been featured by two of the major app stores and titled by a leading E-commerce market place. We're extremely glad that all our products have been able to make a place for themselves in the market and this makes the entire team at Boltt extremely proud of the hard work and efforts that we've put into building this brand and its products. Having said so, we see this as only the beginning for the brand and we shall invest all our efforts in ensuring that we receive such responses in continuum. "
The brand which believes in the notion of constant innovation and development of not just the products and the organization, but also of its employees intends to introduce more advanced features in the app and its range of products over a period of time.