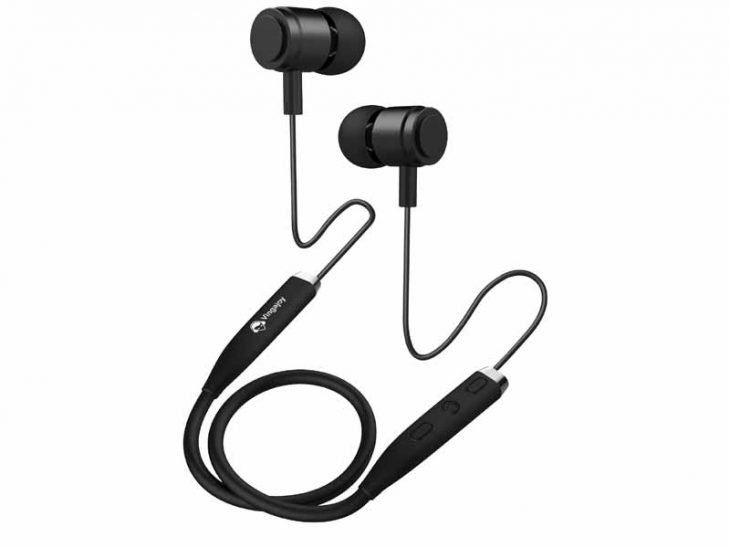 VingaJoy Launches Foldable Wireless Earphones "Maxo Bass"
Mobile accessories company VingaJoy has just launched a new pair of neckband earphones called Maxo Bass. With its unique foldable design, they can be worn around the neck or simply as normal earphones as well. The earphones are available online at a price of Rs. 1599.
One of the highlighting features of Maxo bass is its unique foldable design, making it truly portable. The  earphones allow the functionality of being collapsible which makes it easier to carry them around, in case you don't want to wear it around your neck, every time.
In terms of features, the magnetic absorption design of the earphones enables the wireless earphones set to become akin to a necklace instantly. It promises around 4-5 hours of continuous music playback in one charge and takes about 2 hours to charge fully. It supports Bluetooth 4.2 and above, which is a much appreciated add on. The earphones also supports multiple buttons for managing music playback and a voice call dealing function along with a built in mic.