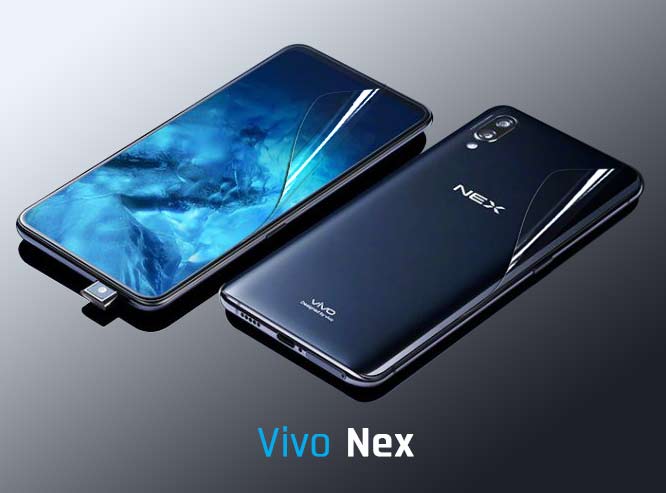 GadgetShieldz releases full-body protectors for Vivo Nex
Vivo Nex, the dream flagship Phone from Vivo is now launched in India. The phone has many firsts to its credit, breaking away from the cosmetic changes and minor tweaks that the mobile world has been witnessing. Vivo Nex comes with an impressive 91.24% screen-to-body ratio with absolutely minimum bezels. It comes with a screen sound casting technology to transmit sound from the screen, thereby doing away with the earpiece. To protect Nex from scratches and fingerprints, GadgetShieldz, a mobile accessories manufacturer, has launched ultra-clear and incredibly thin screen and body protectors, giving more teeth to the device's screen and to the back panel. The Vivo Nex full-body protector is manufactured from a super tough, extraordinarily durable and military grade material and uses a unique self-healing technology besides giving an incredibly sold grip in the hand.
The precision made ultra-thin Vivo Nex protective film is custom cut to match the dimensions of the flagship device. The stunningly thin 0.2mm film does not add any bulk to the appearance of the device and is virtually invisible after application. The precise-cut film is designed keeping in mind the device's pop-up camera mechanism and will easily allow the camera to pop back up and retract smoothly. The screen sound casting Technology will stay impeccably intact and transmit sound waves to the ear even with the screen protector applied over the Vivo Nex.
"It was quite challenging for us to manufacture protectors for Vivo Nex, given the game changing design and technology used in the device. Our in-house designers have put-in enormous effort to bring out precision cut protectors for the Nex," said the company in a statement. The ultra-resistant film is durable enough and scratchproofs the entire device. Importantly, the film will not leave any residue on the device when removed.
GadgetShieldz also offers mobile skins for various devices. These mobile wraps come in umpteen textures ranging from leather and grunge to sandstone skins. The brand has recently launched camouflage mobile skins for different devices.