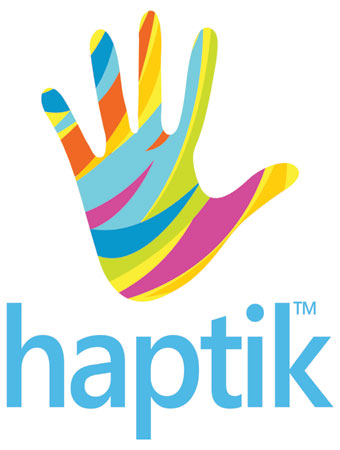 Krupal Modi, Head, Haptik Machine learning team, becomes part of GDE network
Haptik added another feat to its growing list of achievements in the field of automated chatbot powered assistance with its experienced campaigner and leader of Machine Learning operations Krupal Modi being recognized as a GDE (Google Developer Expert). Google's GDE network comprises the most talented group of developers, experienced product strategists, designers, marketing professionals actively supporting independent developers, startups and companies changing the world through web and mobile applications. With this recognition, Krupal has become a part of reputed network of machine learning experts with less than 50 members from all over the world.  His inclusion has also strengthened the Indian representation in this community of experts, making the country proud and further underlining India's image as a repository of some of the most talented minds in the world of technology.
Krupal has been working with Haptik for the last 5 years, during which he has held various profiles such as Machine Learning Scientist and Technical Lead for Design and Implementation of Machine Learning Algorithms across multiple industry domains. He is currently leading all Machine Learning initiatives at Haptik and is responsible for end to end research and implementation of algorithms underlying Haptik's Conversational AI platform.
Krupal's primary talent lies in aligning machine learning research with key business goals without limiting the innovation and freedom of research team. He actively follows research in Natural Language Processing (NLP) and Deep Learning and contributes to the same by publishing his own work regularly. Such is his passion for the technology that despite dealing with day to day hustle of growing company, he always makes enough space on his calendar for coding and software development, just to satisfy the geek inside him!
Commenting on the achievement, Krupal said, "GDE is one of the most respected network of outstanding professionals engaged in the task of transforming developer ecosystem by writing code samples, publishing videos and tutorials and speaking at conferences. Being an avid follower of the papers, conferences, and discussions of GDE forums, it is a matter of immense pride for us to become a part of such a venerated community. Becoming a GDE involves stringent evaluation of one's work and opinions by the best minds in the domain, which makes the achievement all the more special. I hope to be a productive member of this community and further my efforts to build technology that provide support to emerging developers, high-prospect startups, technical communities and governments around the world."
Commenting on the benefits of being part of such an exclusive community, Krupal further added, "This recognition gives me access to a global network of professionals and closed communities of vetted technology experts recognised by Google. The Expert program also opens up the channel to communicate with subject matter experts at Google for relevant fields and further enhance my knowledge and capability to innovate."
'Krupal has been with Haptik from the beginning and we feel extremely proud of his individual contribution' said Swapan Rajdev, Co-Founder and CTO, Haptik. At a time when AI, automation and Machine learning are playing a very important role in the global business community, Krupal's recognition as a GDE member brings immense credibility to the technical brilliance of our solutions while also establishing Haptik as an organization that fully supports the developmental journey of its team members. We hope Krupal continues excelling in his domain, and look forward to facilitating him with all the resources required for him to continue on his path of excellence."