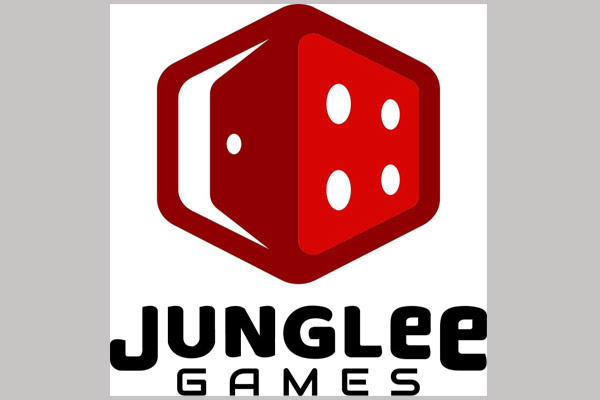 Junglee Games partners with INFLUX to unveil its new branding
Junglee Games announced its association with a creative agency, Influx, to helm its plans for rebranding. The decision for rebranding follows Junglee's evolution into a powerhouse gaming company and the brand's prime focus on skill-based games. In addition to rebranding, Junglee plans to continue its association with Influx and leverage the creative agency's expertise for its individual gaming brands.
Commenting on rebranding, Ankush Gera, Founder & CEO of Junglee Games said, "We founded Junglee Games back in 2012.  At the time, it was a one-man show in San Francisco. As we found ourselves navigating the challenging, but exciting, market in India, we wanted to be seen and known as playful, fun and entertaining. Our brand, logos, and presence on the web have all largely been representative of that playful identity. Games of skill are a large part of our business and the catalyst to our success has been deep trust from our players in our platform and service. As we find ourselves on the forefront as one of the leading gaming businesses in India, we felt that our old brand was no longer conducive to the business we are today."
In the seven years since its inceptions, Junglee Games has gone on to build entertaining but highly-skilled, real-money gaming platforms like Rummy and Fantasy Sports. Their rummy game, Junglee Rummy, has more than 10 million downloads so far. The company has clocked-in 80-100% growth year-on-year and is now a team of 200 spanning 7 countries. Furthermore, Junglee Games is expected to cross 20 million users across all our games this year, with hundreds of millions of dollars estimated to be transacted at its platform.
The idea of rebranding was simple; Junglee was in pursuit of establishing a brand presence and identity that not only represents who we are today but also hold strong and true to the legacy it aspires to establish. The company also wished to challenge the status quo and represent play and fun, skill and thrill, all at once. The company also wished to give the rest of the world an inside look into the company, the core values that the company swears by, and the conscious culture that it has built. After four months into the process, Junglee Games finally unveiled its brand new identity.
The Rebranding
Junglee Games has built beautiful social games and RPGs, while games of skill are core to its DNA.  Thus, the company wanted to design a logo that would represent play and fun but also showcase the element of skill. The brand new logo of Junglee Games is a twist on a dice, which has a door. While dice represents the fun and excitement of gaming, the door can only be opened with the right skill. Furthermore, the door allows gamers to escape and get immersed in a fun, artistic, entertaining experience.
Commenting on the association, Ankush Gera added, "Given our size, it's easy to work with larger agencies, but we're a company that makes a lot of decisions with heart. So we wanted to find an agency that would look at our rebrand beyond a client project. We wanted someone who would challenge us creatively but also fully align with our vision. We found that in Influx. We knew from our first meeting that the team had the heart to understand how important a rebrand was for Junglee Games and the expertise to translate ideas into actuality. Needless to say, we are extremely thrilled at the association and are looking forward to working with them again on our individual gaming brands."
Harish Thilankan from Influx added, "The game-developer space is a crowded one. In Junglee Games, we saw a really driven team that had scaled at an impressive rate and had a story that deserved to be told. It was important to represent Junglee as a "grown-up" teenager, with the exuberance of youth but balanced with the clarity of thought and vision. We believe this identity speaks volumes of their infectious work-culture."