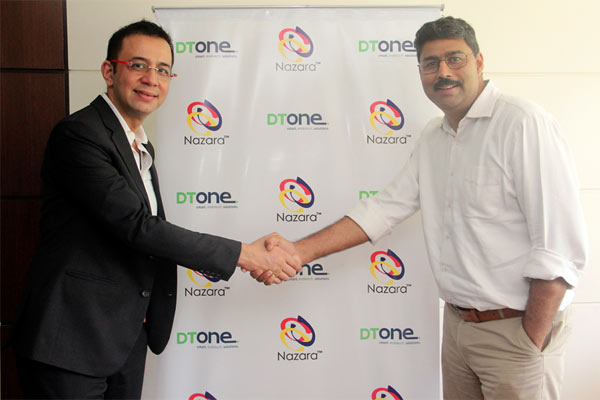 Nazara selects DT One to deliver incentive marketing solutions
DT One announced that it has been selected as the technology partner for Nazara Technologies Ltd. to help grow its user base across Africa through the distribution of mobile airtime and data rewards.
Nazara kicked off their launch in Kenya, and have integrated their games into gaming lounges. With this, customers can now simply download one of Nazara's games onto their mobiles, play it, collect coins and then redeem the coins for mobile airtime.
As a result of the partnership with DT One, Nazara's customers can receive the gift of connectivity and use their airtime to call, text and access the internet to stay better connected. For Nazara, this solution enables the company to increase its user base, maintain higher engagement and gain long-term customer loyalty.
Manish Agarwal, CEO, Nazara Technologies Ltd said: "We are excited to kick off our global partnership with DT One. Our goal is to drive user engagement and acquisition and through DT One's network and smart solutions we will be able to incentivise our customers with mobile airtime and data – helping to build our engagement, customer base and loyalty. We will first roll this out across Africa and then plan to expand globally and reach consumers across emerging markets."
DT One EVP of APAC, Krishnadeep Baruah said "We're thrilled to partner with Nazara to deliver our innovative mobile reward and incentives solution to their customers on a global scale. Through our network and mobile rewards solution, we are able to better connect Nazara with their gaming customers and reward them with mobile airtime. 
This enables their customers to stay better connected and results in higher engagement across their mobile games."