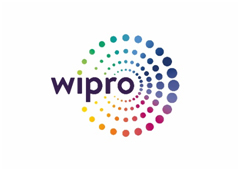 Wipro and Hewlett Packard Enterprise Partner to Offer Consumption-Based IT Infrastructure Solutions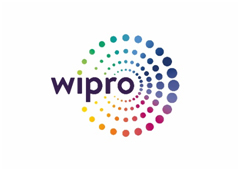 Wipro Limited, a leading global information technology, consulting and business process services company, today announced a partnership with Hewlett Packard Enterprise (HPE) to offer IT infrastructure solutions in a consumption-based or pay-per-use business model for enterprises. This model for IT Infrastructure procurement and provisioning will be offered to both Wipro and HPE's customers, globally.
As a part of this alliance, Wipro will leverage HPE Flexible Capacity to offer flexible and scalable IT infrastructure services in a consumption-based IT model, accelerate growth and enable digital transformation for its customers. HPE's scalable consumption-based IT model of provisioning and procurement coupled with Wipro's industry proven end-to-end suite of IT Infrastructure services,  and global delivery capabilities will enhance the security, agility, scalability of customers' IT infrastructure, and help them ascertain and regulate the public cloud economics of their data centers.
Sharing the stage with Meg Whitman, Chief Executive Officer, HPE at the HPE Discover 2017 in Las Vegas, Abidali Z. Neemuchwala, Chief Executive Officer & Executive Director of Wipro Limited highlighted the strategic importance of Wipro's partnership with HPE to develop a true, as a service model of technology consumption for customers. He added, "This business model, an innovation in the IT infrastructure space, is a step towards enabling Wipro's vision of an industry powered by 'as a service model' through variable pricing of the entire IT infrastructure value chain."
Kiran Desai, Senior Vice-President and Head – Global Infrastructure Services, Wipro Limited said, "We are very excited about our collaboration with Hewlett Packard Enterprise on the consumption based IT model. We are confident that this business model will help us fulfill the requirements of our customers for truly on-demand, agile and secure IT infrastructure."
Olivier Suinat, Senior Vice President, Global Sales at HPE said, "Businesses need an agile IT foundation that can scale up quickly to accommodate growth and power new initiatives. Our collaboration with Wipro delivers the agility and economics of a public-cloud experience with the control and performance benefits of on-premises IT."