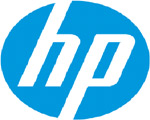 HP Introduces Faster PageWide and World's Most Secure Large Format Printers
HP Inc. announced two new printer series in its digital printing portfolio – the  HP PageWide XL 5100 printers and multifunction printers that prints up to 50 percent faster output, enabling technical production providers to grow AEC volume and expand business in color applications; and the HP DesignJet T1700 printers, next-generation 44-inch solutions for CAD and geographic information system (GIS) workgroups to produce highly accurate documents and maps with powerful processing and a new level of security.
HP PageWide XL 5100
At speeds up to 20 D/A1-size prints per minute with quick 28-second first page out, the new HP PageWide XL 5100 printers and multifunction printers joins the fastest printer portfolio in the market to equip enterprise print rooms, central reprographic departments and reprographic houses for enhanced mid-volume production in both color and monochrome. The series delivers technical documents with quick turnaround and low operating costs for architects and engineers, in addition to geographic information system (GIS) maps and point-of-sale (POS) poster applications.
"The debut of new HP PageWide XL printers is another giant leap on the HP journey to offer continued innovation in large format printing for the designers of the future," said , Mr. Devang Karia, Country Manager-Large Format Design, PPS-GSB, HP Inc. India. "The breakthrough PageWide XL platform with even faster printing speeds will also help our customers move the needle for business with immediate monochrome and color prints delivered from one unique printer."
With more than 5,000 units shipped and 3 billion ft² (300 million m2) printed since the HP PageWide XL printer launch  in 2015, more customers are discovering the value the market -leading HP PageWide XL printers bring to businesses across the globe. HP PageWide XL printers do the job of two printers in a single device, providing both monochrome and color prints at breakthrough speeds: the Power of One.
Additional benefits of the new series include:
Set a new technical document standard with crisp lines, 2-point text, smooth grayscales, and vibrant color.
Print/scan/copy in monochrome and color with one single device in 50% of the time with a consolidated workflow5.
New advanced functionality for the integrated scanners such as smart background removal.
ISO 11798 certified HP PageWide XL pigment inks provide long-term storage, light/water resistance.6
Help keep data safe—self-encrypting HDD with AES-256, Secure Disk Erase, and IPSec.
The HP PageWide XL portfolio also features new software solutions for increased productivity. HP SmartStream offers two new modules. Document Organizer, enables the user to automatically rename large volumes of files using innovative OCR technology, for significant time savings in job management. Pixel Analysis, provides accurate quotes before printing using the job pixel coverage. HP SmartTracker software is a tool to help users control printing costs and enable reimbursement. New features have also been introduced for HP HD & SD Pro Scanners to improve operator productivity, image quality and background cleaning capabilities.  A new output tray streamlines both the scan and copy workflows
HP DesignJet T1700
HP DesignJet T1700 printers incorporates  new added features that make it the most secure large format workgroup printer available today5. The improved security is designed to help enterprises print CAD and GIS applications while protecting printers and data from unauthorized or malicious access in infrastructure construction, urban planning as well as utilities industries such as oil, water, gas, and electricity.
"Security is a top concern in enterprises today as connected devices and increasingly open office spaces are pervasive. At the same time, data breaches are growing at an alarming pace. In the first half of 2017, the worldwide breach level index was up more than 160%,6" said Mr. Devang Karia, Country Manager-Large Format Design, PPS-GSB, HP Inc. India. "The HP DesignJet T1700 Printer Series includes unique advanced security technologies designed to keep corporate network printers, their documents and data protected."
Features include a new self-encrypting hard drive on the printer that ensures it is only readable by the printer itself, even if removed from the device. For additional device security, HP Secure Boot ensures BIOS protection, and Whitelisting only allows approved firmware to be installed and run on the device.
With GIS files constantly growing in size with the increase in their complexity and data, the new 44-inch HP DesignJet T1700 printer offers a new, powerful processing architecture using a 500 GB hard disk to smoothly process this information and improve the printing experience of GIS practitioners. The first workgroup large-format printer to embed the Adobe PDF Print Engine,  it can also more efficiently handle very heavy files, freeing up PCs in virtually no time to continue working.
The HP DesignJet T1700 also brings improved color quality and precision for more accurate maps and renderings, enabling GIS workgroups to make better decisions. A new set of six HP Bright Office Inks with tuned colors profiles and a High Density Printhead deliver bold color and accurate image quality, in addition to more precise colors, including gray and soft tones.