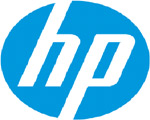 HP Launches High-Definition Digital Press for Commercial Printing
Following successful beta testing at ORWO and CEWE in Germany and Italy's New Print, HP Indigo is now starting commercial shipment of the press.
Ongoing innovation for new digital printing applications
The HP Indigo 50000 Digital Press, the most productive digital press on the market, is now accompanied by a robust finishing solution for cost-effective printing of offset jobs.
HP also announced new color gamut technology and new inks:
ColorUP! delivers an extended color gamut using color profiles to expand the on-press color gamut usingadditional hits of CMY inks.
HP Indigo ElectroInk Vivid Pink and HP Indigo ElectroInk Vivid Green, a new set of brighter inks for high-end photo applications including wedding photography, allow printers to reach more vibrant pink, green and blue shades.
Commercial release of HP Indigo ElectroInk Fluorescent Green, Yellow and Orange, in addition to the previously available Fluorescent Pink. The inks are already in use by PSPsto producecommercial applications.
Creating a more efficient production floor with workflow and end-to-end solutions
The powerful apps running on the PrintOS platform bring cloud advantagesto enable PSPs to automate production, optimize their presses, and grow.
New HP PrintOS apps available include:
An optional OEE app for efficient and automatic measurement of Overall Equipment Effectiveness, providing value-based on-press data to ensure press excellence
Color Beat, enabling color tracking and reporting to ensure color standards are reliably and consistently achieved.
A new version of HP Site Flow enablescustomers toeffectively fulfill hundreds or thousands of online orders per day. With fast and easy startup, and instant scalability, PSPs can take on new business, and handle tight deadlines, while increasing productivity from order to delivery.