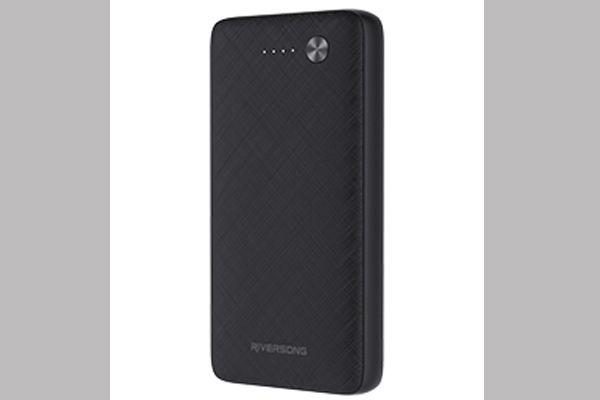 Riversong launches a new range of power banks; Horizon 10 and Horizon 20
Riversong, a subsidiary of mobile phone developer- IMG Technology Group launched the latest series of ultra-compact power banks in India. The Horizon series offer Horizon 10 and Horizon 20 – sleek, fashionable and ultra-compact power banks. Entering the market of compact power banks, Riversong is all set to drive their audiences with the latest technology trends.
Riversong Horizon 10 and Horizon 20 are uniquely designed to provide fast charging to the gadgets with the 10,000 milliamp hours and 20,000 milliamp hours of battery power respectively. This is one of the key features of the Horizon series which sets it apart from the other power banks available in the market. The Horizon series have exclusive and self-textured ID and are designed compactly with 2.4A fast charging power. The dual input with Type C and Micro USB charging makes its versatile, these power banks also have smart current distribution and surge protection. Horizon is available on online portals.
Talking about the launch of Horizon series, Mr. Manvendra K Chandola, CEO of Riversong India said, "We are delighted to launch Horizon 10 and Horizon 20, the new range in our power banks category. The Horizon series is uniquely designed to provide our customers a great user experience. Riversong is driven to create innovative and technologically advanced products for our discerning audience. This year we have many new launches in the pipeline across consumer technology space to fulfill the need gap across sectors like smart wearables, IOT products etc."
Riversong also has other power banks like Ray series, Nemo series in the market. Ray series offer the ultra slim and compact range of power banks with the scratch resistant ID. Whereas the USP of their Nemo series is they are palm size power banks which are light weight.
Specifications Horizon 10
Model
PB30
Capacity
10,000mAh/3.7V
Battery
Polymer Battery
Input
DC 5V/2A
Output 1
DC 5V/1A
Output 2
DC5V.2,4A(Max)
Port
Micro USB + Type – C + USBA*2
Size
75.0*146.0*16.6mm
Weight
243g
Color
Black and White
Price
INR – 2199
Specifications Horizon 20
Model
PB31
Capacity
20,000mAh
Battery
Polymer Battery
Input
DC5V/2A
Output1
DC5V/1A
Output2
DC5V/2.4A (Max)
Port
Micro USB + Type – C + USBA*2
Size
84.0*165.0*24.0mm
Weight
445g
Color
Black and White
Price
INR – 2999