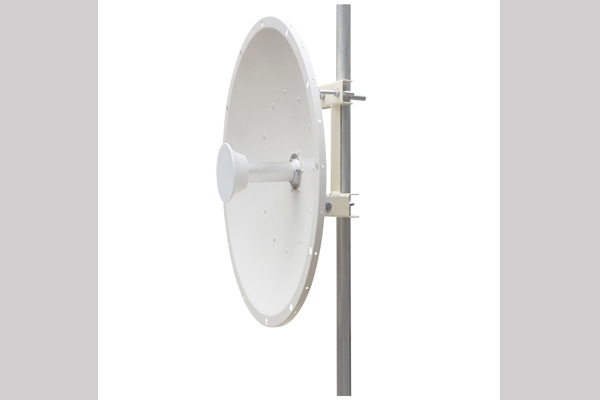 Tenda launches its Outdoor Wi-Fi Base Station & Sector Antenna in India
Tenda has introduced its Outdoor Base Station & Sector Antenna in India. With this launch, Tenda aims to offer long-distance internet & data transfer for Small & Medium Business (SMB) in India. Apparently, Tenda is a leading player in the Wi-Fi router market with a wide range of routers available in all segments in the prevailing market.
Tenda has come up with a Base Station, Dish Antenna and Sector Antennas, for the Indian market. Specifically targeting Internet service providers, Surveillance industry, Government project & other Infrastructure requirements of small-medium enterprises. The Outdoor Base Station & Antenna portfolio primarily offer customers long distance data transfer, high-speed Internet with better bandwidth and connectivity on minimized local congestion while delivering high performance with low cost of ownership.
The new outdoor Basestation products range comprises of:
B6 Base Station:
Tenda transceiver is IP65 Waterproof and 6kV Lighting Proof that provides 300mbps internet speed on 5GHz.
ANT30-5G Dish Antenna:
It has a transmission range of 20Km on 30dBi antenna gain.
ANT16-5G 120 Sector Antenna:
This Antenna is one of the Sector-specific antennas, Tenda has launched with a transmission range of 3Km and antenna gain of 16dBi.
ANT19-5G120 Sector Antenna:
It has a transmission range of 5km and an antenna gain of 19dBi.
Speaking on the launch, John Dong, Director, Tenda India commented, "Tenda has a reputation for bringing the best products at honest pricing. This outstation solutions product range certainly endorses our ideology and it will definitely encourage Indian SMBs, Internet service providers and System Integrators in terms of unmatched long distance connectivity".
"We are already the leaders in the Indian router segment and with our outstation product range, we will cement our position as a complete networking range provider brand in the Indian market for bothB2B and B2C sector", added Dong.
Pricing and Availability:
Outdoor Basestation Solutions are exclusively available at general trade and at all the leading IT retail outlets. Prices on Request.