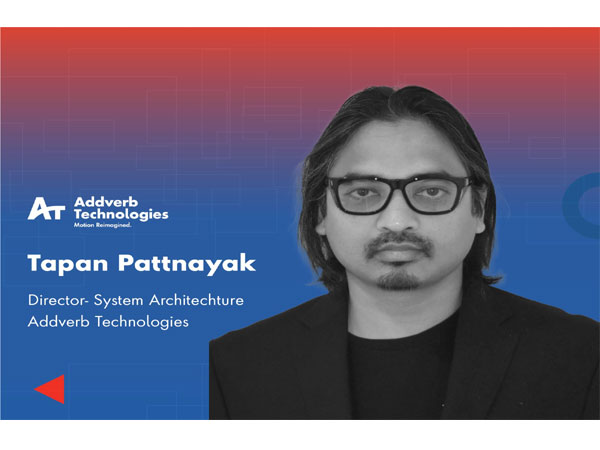 Addverb Technologies strengthens Global expansion, announces key leadership appointments
Addverb Technologies, India's leading Robotics and Automation company announces key appointments in the international leadership team to accelerate its global expansion and enhance competitive positioning. The company has appointed Tapan Pattnayak as Director, System Architecture and Brajesh Jha as Head HR – International & Corporate for Global Operations. These hires come in the backdrop of Addverb's recent global expansion across US and Europe market and recent fundraise from Reliance.
Tapan, being a seasoned product development professional, comes to Addverb from Google, with a vast experience in designing & developing ICs, PCBs, Power Systems, signal processing, Hardware Design, Firmware, and connectivity. Being an IIT Kharagpur graduate in Electrical Engineering, Tapan worked as a research consultant in Advanced VLSI laboratory, IIT Kharagpur setting up India's first Analog DFT research group. An industry veteran, with an avid experience of a couple of decades in renowned organizations like NVIDIA, Google, Intel, Philips, and Cypress; he is now all set to work in a field which combines all his previous domains pertaining to autonomous robotics, Wireless Display and Audio, biomedical and impactful use of AR/VR
Brajesh has been appointed as the Head HR – International & Corporate. Brajesh will be responsible for conceptualizing and leading the Human Resource strategies to support Addverb's global growth, some of which include employer branding, talent management, performance management, global workforce management and integration, and adopting innovative people practices across Addverb. An alumnus from Tata Institute of Social Sciences (TISS), Brajesh brings a decade-long diverse experience of working with global giants like Walmart Labs, General Electric (GE), and Infosys Technologies, where he was responsible for revamping and institutionalizing HR frameworks, while cultivating culture, diversity, and inclusiveness.
Commenting on the expansion and hiring, Mr. Sangeet Kumar, CEO, Addverb Technologies, said, "Addverb is a people-centric company, and our ambition is to be among the top five global robotic companies in the world. Brajesh and Tapan are eminent additions to our team. With their experience and expertise, they will help us deliver innovative & robust products while building a diverse and inclusive workplace."
Addverb has provided warehouse automation solutions to different customers across FMCG, Grocery, Apparel, Petrochemicals, Pharma, Automotive etc. Including the likes of Unilever, Reliance, Flipkart, Amazon, PepsiCo, Coca-Cola, Marico, Dabur, ITC, Patanjali etc.