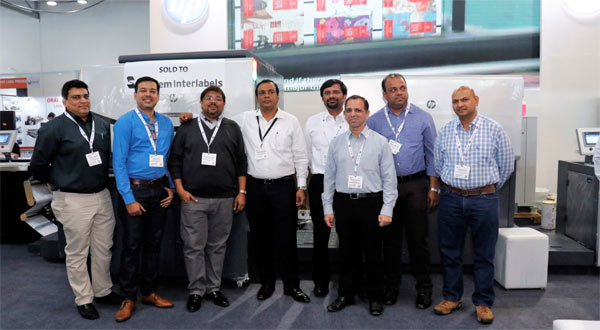 Skanem Interlabels scale their Digital Printing business with their New HP Indigo Digital Press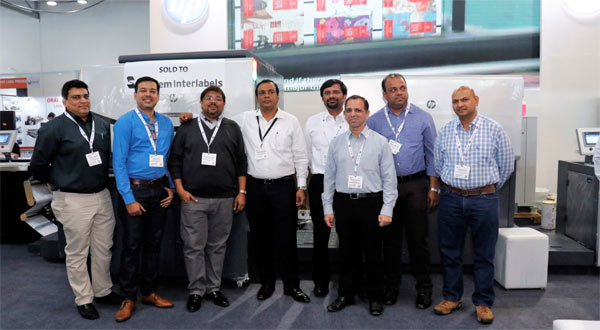 HP Inc. India has installed the HP Indigo WS6800 digital press at Skanem Interlabels in Mumbai. Skanem Interlabels is one of India's leading labeling solution providers and leader in self-adhesive labels. This would be Skanem Interlabels' second Indigo press installation from HP Inc. India that will enable them to offer unparalleled and complete digital labeling solutions to their clients.
With the latest HP Indigo WS6800 installation, Skanem Interlabels is all set to not only tap the growing 73 billion dollars market but also double their capacity and offer faster service to their customer with latest features that will help them in saving on their operational cost, thereby increasing profitability for their company. The HP Indigo WS6800 Digital Press delivers high productivity, wide versatility, and intelligent color automation which will enable Skanem Interlabels to cater to the self-adhesive labels and also deliver innovative printing solutions to both its global and domestic clients as well.
Speaking on the continued business association with Skanem Interlabels, Mr. A. Appadurai, Country Manager, Indigo and Inkjet Web Press, Graphics Solutions Business, HP Inc. India said, "Skanem Interlabels has been one of our most valued partners since 2011 and is known to provide state of the art labelling solutions to their customers across the country. To help them further their growth, we partnered with them to provide our best-in-class HP Indigo WS6800. With its capability for printing variety of labeling and packaging applications, high productivity through higher speed and in line priming units and accurate color management through the inline spectrophotometer, HP Indigo WS6800 will help Skanem Interlabels in catering to challenging requirements of their end customers."
To add to the announcement, Mr. H. Venkataraman, Managing Director, Skanem Interlabels said, "We have been using HP Indigo WS4500 since 2011 which has been instrumental in helping build Skanem a successful digital business in India. We are sure that the HP Indigo WS6800 Digital Press will help us in expanding our digital press capacity to meet our clients demand for consistent high-quality prints for their respective brand campaigns. HP Indigo digital press will help us in addressing newer market segments by offering newer solution to our customer and this will help us in expanding our customer base as well."
The HP Indigo WS6800 Digital Press delivers high productivity by producing up to 30 meters per minute in four color. The press is a unique solution allowing converters to produce any narrow-format label, flexible packaging, sleeve, IML, wrap-around labels or folding cartons job, with easy and quick changeovers. It supports 12 to 450 micron materials, including standard substrates with in-line priming. The digital press also offers high resolution printing using HP Indigo ElectroInk with minute ink particles, delivers crisp line work, attractive images and smooth vignettes with a very thin ink layer that gives uniform gloss between the ink and substrate.