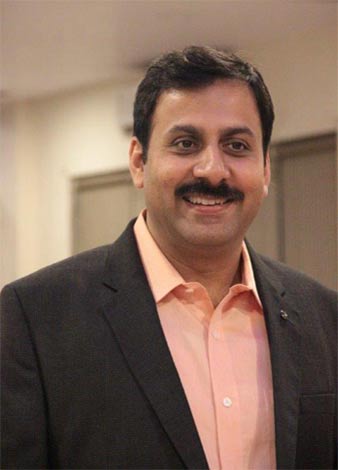 Rashi Peripherals Becomes National Distributor of TP-Link's SMB Range in India
Rashi Peripherals a global provider of reliable networking devices and accessories. Rashi Peripherals, will distribute TP-Link's entire SMB line of solutions, including Indoor & Outdoor Access Points, Load Balance routers, VPN routers, Unmanaged, Smart, Managed Switches, SPF Modules, Media Converter and Splitters.
TP-Link is a global provider of WLAN and broadband CPE devices, supplying distribution to more than 120 countries and serving hundreds of millions of people worldwide.
Rashi Peripherals will ensure consistent products availability and effective service support to partners and end users through its strong presence in 750+ towns and a robust distribution network of 50 branch offices and 50 service centers spread across pan India.
Commenting on the collaboration, Mr. Rajesh Goenka, Vice President, Sales and Marketing at Rashi Peripherals said, "We are excited to bring TP-Link on board. TP-Link is a world-renowned networking solutions brand with innovative and cutting-edge product portfolio. We through our wide reach and a robust network of 9000+ partners will ensure seamless availability of TP-Link products to ever-growing SMB market."
Talking about the go to market plan, Mr. Goenka said, "We will focus on the stockiest and SI partners and provide the end to end support with the TP-Link brand. We will also leverage our social media presence to increase brand visibility and update partners and end customers on new product additions and schemes."
Commenting on the partnership with Rashi Peripherals, Mr. Sanjay Sehgal, Vice-President-SMB & Telecom at TP-Link India, said, "As Business infrastructure continues to evolve the connectivity, we want to make sure that we offer the best in class networking solutions to end users. As the SMB sector in India is growing exponentially, we want to target this highly potential grown market. Rashi Peripherals, with its strong industry presence and wide coverage, will help us increase our brand visibility in the SMB space across Metro, Tier 2 and Tier 3 cities in India."
"The partnership between TP-Link and Rashi Peripherals would further reinforce and enlarge our outreach in India", Mr. Sehgal added.