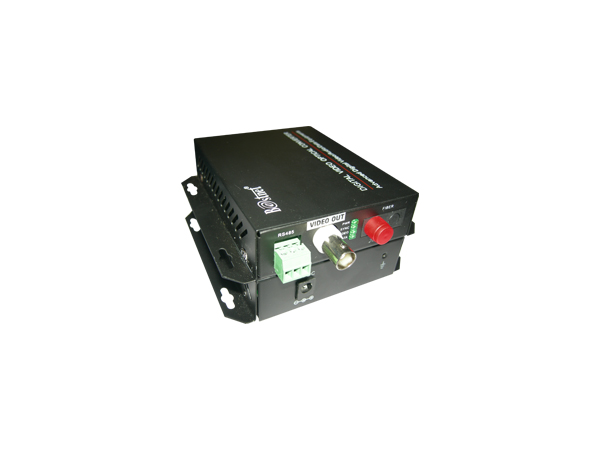 Eurotech Announces BestNet Video over Fiber Converter
Eurotech Technologies, a leading provider of IT infrastructure products and surveillance solutions, today announced a comprehensive line of video optical converters. The high-definition equipment's supports real – time, multi-channel transmission and synchronisation and delivers high quality video effect with no-distortion. Ideal for video surveillance, the BestNet video converters provide transmission of one channel, four channels and eight channels of independent video.
As security and surveillance continues to evolve, leading to increased demand for long distance transmission and live streaming of videos, there has been a surge in demand for video optical converters. The BestNet video converter is widely used in CCTV and ideal for intelligent transportation system, high-way & toll station surveillance and industrial closed circuit television surveillance.
The genesis of video optical media converter overcomes the challenge of distortion over fiber optic transmission. Compatible with PAL, NTSC and SECAM video system, the digital video converter features card type / independent structure, which is applied to centralize managed 4U framework, while the industry-grade design and modularization makes the equipment reliable and flexible. Both multi-mode and single-mode fiber is supported in simplex formats.
"With the increase in demand of multimedia usage across verticals, there is a need to disseminate multiple video image signals and multiple data signals. BestNet video converters are highly manageable, delivering flexibility & agility that enables cost-effective and efficient transport," said Mr. Anuj Jain, Managing Director, Eurotech Technologies Pvt Ltd
BestNet comprehensive range of surveillance products & fiber solutions encompasses full range of features, capabilities and functionality as enterprises look for high-performance converged solutions; that are easy to manage, reduces costs by speeding up deployment; eliminates cumbersome installation and capitalize on latest in technology.