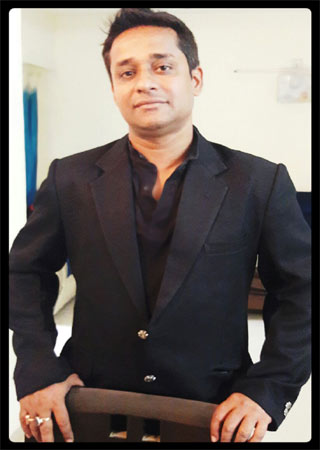 Arghya Sanyal, Co-Founder & MD, Software To Southeast Asia
Q. What kind of services do you provide and what are the verticals you are targeting?
Software To Southeast Asia is a technology distributor. Itassists the software companies to establish and increase their share in the market. We also help channel partners to maximize their profit making capabilities by adding new and innovative products to their product portfolio. Our in-country distribution partners and presence across Southeast Asia, India and the Middle East benefits our customers with global market exposure. Other than distribution, we also provide post sales support services to our channel partners.
At present, we are dealing with products like Polaris office, eM Client, Sentinel Agent and NetCCTV. Our target is to introduce established software and technology products for consumer market, businesses, and government sectors.
Q. How many Channel Partners do you have In India and what is your Channel Strategy?
At present we have over 10 big regional partner in 10 cities of the county. Interestingly, they are having more than 500 channel partner to promote our products. Moreover, we have partnered with Neutrotherm technology pvt.Ltd, Chennai as our single billing contact for India, playing the role of national distributor.
Our partner strategy consists of working Pan-India and dividing the regions into North South East and West, Within those regions we are partnering with wholesale and retail end user distribution companies, as well as having separate channel strategies for government and corporate clients.We are also focusing on building our channel partner presence within all our target vertical markets, specificallyeducation, government, end-user market,  and the enterprise segment  We are also rapidly signing clients who are new to the Southeast Asian market, and are eagerly looking for strong distribution activity and partnership. As we deal with established software and technologies that have not yet been widely distributed into the market, our profit making opportunities for channel partners for each of our products is very strong.
Q. What makes S2SEA one step ahead of its Competitors?
The unique aspect of S2SEA is our overall sales cycle ownership, and the ability to function as the voice of both our clients and channel partners to assure optimized results for both parties. We coordinate and oversee market launch strategy, and work with our channel partners in order to achieve the target results for our clients. While we are working for software and technology clients, we always take the responsibility to address their concerns and requirements regarding the channel. At the same time, we act as a support system for our channel partners when it comes to market feedback and modification to marketing activity requirements.
Q. What are your future plans and programmes for the Indian Market?
Other than products and technologies for enterprise, we are focusing on education and government sector. The products that we have launched lately, especially Polaris office, eM Client, Sentinel Agent and NetCCTV, are feature-rich and affordable replacements for the legacy products that have been used in the market so far. For example, Polaris Office has all the features of MS Office, while licencing is available at a comparatively reasonable cost. We also offer attractive deals for Indian market and channel partners.