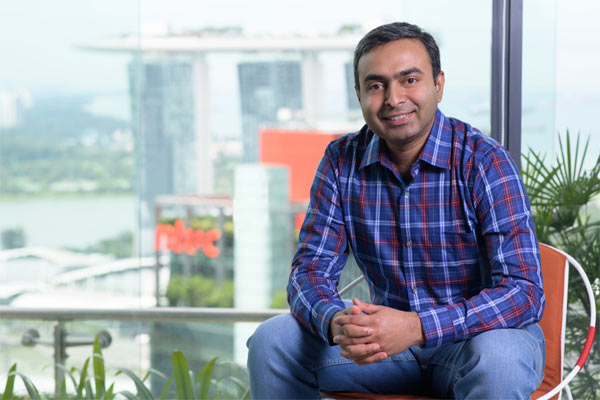 New year & new trends –what's in store for advertising in 2018: Siddharth Dabhade, Criteo
The purchasing behaviour of Indian shoppers has never been so dynamic as it is now. No single factor can be given credit for this. Whether it is increasing number of smartphone users, advent of new technologies and brands or boom in the e-commerce space, all these factors have changed the way Indians shop – be it offline or online.
This scenario also provided an opportunity for brands to pump in some extra money for expansion and diversification of their advertisement campaigns. While traditional form of advertisements is being given importance, the digital form is on the rise.Both marketers and brands would want to tap this growing opportunity and establish their names. Some of the top advertising trendsin India that will help brands achieve this objective in 2018 are:
More & more of Social Media Ads
The smartphone users in India are expected to cross half a billion mark this year. And if the data penetration continues to stay as it is, we can see rise in the advertisements that penetrate our digital social life. Facebook, Instagram and Snapchat will continue to be the favourite spots for advertisers. On social media the reach of the advertisements is vast and at the same time there is also scope to try new things.
Relevant & Rich content Ads
We are living in that time where any information is readily available with a single online search. Hence it has become imperative for advertisers to provide relevantand rich content ads, so as to drive better engagements for brands. Reaching shoppers with relevant ads will help brands drive actual online sales, thereby shooting up the ROI ladder.
Emphasis on Personalized Ads
Winning the shoppers trust is of paramount importance when you are competing with many brands offering similar products.Keeping this in mind, brandsare expected to increase their audience outreach by a significant percentage through personalized ads in 2018.
A report by Adobe Digital Insights (ADI) on the Indian market revealed that over 75% of surveyed consumers prefer personalized advertisements. These personalized ads develop individuality for the brands. The placement of such ads are done in such a way that they are consumed by the target demographics and is tandem with "Relevant& Rich Content" plan. So, personalization and trust will go hand in hand that will create a better relationship between shoppers and brands.
Ads on Mobile games
The mobile gaming market in India is intensifying as Gamer populations is surging, owing to the proliferation of Android devices over the past 5 – 6 years.  According to a NASSCOM report, Mobile game downloads are expected to grow at a CAGR of 58 per cent over the next 5 years going from 1.6 billion downloads in 2016 to an estimated 5.3 billion downloads in 2020. Advertisers saw this as a ripe opportunity for placement of their ads and we can expect some new and innovative forms of brand advertisements in mobile gaming.
Surge in Brands leveraging online video streaming platforms for Ad placements 
It doesn't matter which device you're using, streaming videos online will continue to play advertisements in between. People don't just stream videos online for entertainment purpose, but also to cater other needs – information gathering, academic purpose, technical know-hows, product reviews etc.Youtube alone has more than 180 million active users in India.  So this year, we can see more & more brands going this route to advertise their products.
Data Collaboration
Forward thinking brands and retailers have found ways to stay competitive and innovative in advertising their products and services using data. Data collaboration will not only help identify potential customers, but will also give insight for right positioning of the products. With this data collaboration in the commerce marketing ecosystem, brands will be able to increase profits and build better customer relations, thereby increasing ROI of online advertising.
Experiencing brand through advertising
In today's omnichannel world, brands need to stand out and build customer loyalty, both online and offline. This means brands needs to advertise relevant experience which their products can offer. Therefore, brands are collaborating with commerce marketing companies to help them with data intelligence and technology.
By:- Siddharth Dabhade, General Manager, India, Criteo