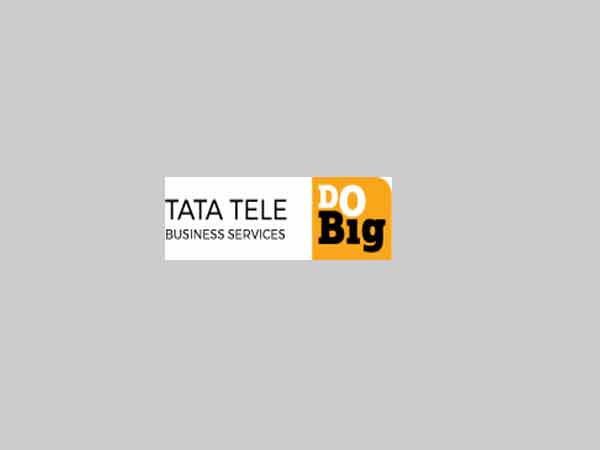 Tata Tele Business Services enables business growth for SMBs
Tata Tele Business Services (TTBS), the leading enabler of connectivity and collaboration solutions for businesses in India, hosted the CXO Talk, Kolkata- Rising to the Challenge". The virtual roundtable highlighted some of the key insights on revival methodologies undertaken to counter COVID-19 pandemic effect on businesses across the industries. Leaders coming from multiple segments shared their experiences on how digital tools acted as a bridge for their business requirements during WFH sessions. TTBS led the discussion on how SMBs in the country have successfully tackled this pandemic and the vital role of business connectivity assets in the same.
Speaking at the CXO Talk Roundtable, Mr. Aditya Kinra, Vice President, Tata Teleservices said "Digital transformation adopted by the companies is not an option anymore but a necessity for them to sustain and remain competitive. Digital agility is important for business to effectively communicate and collaborate with their employees and customers. At TTBS, we are providing our robust connectivity and collaboration solutions with secured access to enterprises to ensure their business continuity. We shall continue to focus on bringing to market, innovative solutions that would help our customers address this new normal."   
Industry representatives such as Mr. Alok Patnia, Managing Partner at Taxmantra, Ms. Arpita Banik, Director, Ajanta Shoes India Pvt Ltd., Mr. Ravi Kant Sharma, CEO at Sastasundar.com, Mr. Rahul Mohata, COO at Ideal Insurance Brokers Pvt Ltd, Mr. Lalit Masta, CEO at ABP eVentures Pvt Ltd, Mr. Anmol Garg, Founder at Sales5X addressed the forum. The roundtable showcases some prominent case scenarios explaining how technology has helped organizations with seamless connectivity, secured data transformation and effective digitization in order to regain the business momentum.
Mr. Alok Patnia, Managing Partner at Taxmantra Global ,ProfitBoard Ventures said "Cybersecurity is a major challenge in India due to lack of awareness. Business connectivity tools are not new to the industry but its usage has been amplified by multiple times in this pandemic, hence employees need to have at least a basic level of cybersecurity training and knowledge to counter any form of phishing, or spamming attacks" 
Ms. Arpita Banik, Director, Ajanta Shoes India Pvt Ltd. said "We have witnessed a growth in the online demand for our products whereas there is a bunch of our previous set of customers who wanted to shift their experience at doorsteps. We have ensured the safety measures in terms of payment collection and product hygiene"
Mr. Ravi Kant Sharma, CEO at Sastasundar.com said "e-commerce industry is one key segment where the demand has exponentially grown especially in FMCG category. What's more important is the safe and real-time delivery tracking for the customers. Advanced digitization in the online payments, invoice generation and customer servicing has helped us to match the demand and keep the business momentum stable"     
Mr. Rahul Mohata, COO at Ideal Insurance Brokers Pvt Ltd said "The healthcare sector is more conscious than ever before, there is a high surge in medical insurance buying and data processing. We are not only using advanced technology tools for business collaboration but also managing our customer data as well. Garnering advantage from the data would be the key in insurance sector in order to offer suitable solutions" 
Mr. Lalit Masta, CEO at ABP eVentures Pvt Ltd said" We tried to replicate the office basis on the employee's residencies and their ease. The marriage industry is still in a very initial phase of recovery in comparison to its actual form in India. We have taken new business associations and have successfully shifted the strategizing and planning part virtually with right set of connectivity tools"