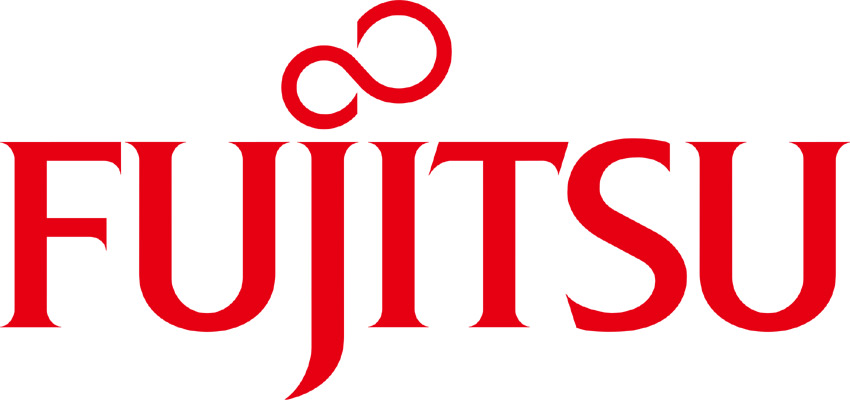 Fujitsu Quantum-Inspired Digital Annealer Cloud Service to Rapidly Resolve Combinatorial Optimization Problems
Fujitsu announced the launch of Fujitsu Quantum-inspired Computing Digital Annealer Cloud Service. This new service leverages the Fujitsu Digital Annealer, a next-generation architecture inspired by quantum phenomena, for the high-speed resolution of combinatorial optimization problems. The service is available in Japan beginning today, and will be steadily rolled out to North America, Europe, and Asia during fiscal 2018.
The Digital Annealer Cloud Service promises to be useful in a wide variety of areas that cannot currently be handled by traditional computers due to the massive computational volume required. This not only includes issues that companies in a range of industries face, such as speeding up the search of similarities in molecules for drug discovery, optimizing portfolios in finance, personalizing advertisements in digital marketing, and optimizing the arrangement of warehoused components for factories and logistics, but also challenges confronting society at large, such as transportation congestion and disaster recovery planning.
In addition to deploying this new cloud service, Fujitsu is also launching the Fujitsu Digital Annealer Technical Service to support the application development for customers to define issues, as well as build and utilize mathematical models.
Fujitsu remains committed to positioning Digital Annealer as a core technology in accelerating digital innovation, and with the technological prowess cultivated in supercomputer development, a wealth of experience in systems integration, and a dedicated team of Digital Annealer experts, will additionally contribute to the transformation of customer operations and the creation of new businesses by further advancing technological innovation.
Digital Annealing Unit (DAU)
As we reach the limits of conventional computing power and existing technologies' ability to solve combinatorial optimization problems, expectations have been mounting around the continued development of quantum computers as the next generation of computing technology. In today's quantum computers (quantum annealing machines), there are enormous limitations with hardware, and there are a great many technical problems to overcome in order to easily solve problems at a practical scale.
To overcome this challenge, in 2016 Fujitsu Laboratories Ltd. announced its Digital Annealer, an architecture dedicated for combinatorial optimization problems, that has the advantages of digital circuitry, namely, a high degree of flexibility in design and noise resistance, as well as high speed inspired by quantum phenomena. Fujitsu Limited has been working to develop services based on this technology.
Service Details:
Fujitsu will begin offering its Digital Annealer Cloud Service, and, in addition to its AI and big data solutions technology, will bring together its knowhow associated with the development of its Digital Annealer and provide its Digital Annealer Technical Service, which will aid in application development by having dedicated personnel define issues, and build and utilize mathematical models.
1. High-speed calculation of combinatorial optimization problems on world's largest scale
The Digital Annealer adopts a fully linked design in which the elements within the computer can freely exchange signals with one another. The 1,024 individual bits have full bonding connectivity, and moreover, as it can express bonding power minutely in 65,536 gradations, it has become possible to solve complex and large-scale problems that current quantum annealing machines cannot handle. Furthermore, the utilization of digital circuitry makes it resistant to the impact of noise, making it possible to operate with stability at room temperature, without using special cooling devices.
2. Expanding partnerships
In order to expand the applicable fields of the Digital Annealer Cloud Service, Fujitsu is globally collaborating with 1QB Information Technologies Inc. (1QBit), the leading vendor of software for quantum computers, and from fiscal 2018 it will be possible to also use a Digital Annealer via 1QBit's cloud service. By implementing a 1QBit framework in the Digital Annealer Cloud Service, the companies are expanding the service's applicability.
Fujitsu is additionally strengthening its partnership with the University of Toronto, and is currently conducting five joint research projects covering Digital Annealer applications in the four fields of transportation, networking, finance, and healthcare. In healthcare, for example, the two organizations are researching radiotherapy planning, which is anticipated to streamline treatments and thus cut the number of days needed.
3. Establishing a new AI Headquarters to accelerate deployment to customers worldwide
Fujitsu is bringing together three of its technologies-high-performance computing (HPC), which offers massively parallel computational processing, Deep Learning to elicit AI, and the Digital Annealer-so that their respective strengths can support one another in tackling the challenges facing companies and society. Fujitsu's Digital Annealer that requires advanced-level data analysis technology will work in tandem with personnel possessing advanced AI skills to establish a new AI Headquarters in Vancouver in the first half of fiscal 2018.
Future Plans
Fujitsu plans to expand the full-scale links in the Digital Annealer from the current 1,024 bits to 8,192 bits, while increasing the precision from 16 bits to up to 64 bits (18.45 quintillion gradations), developing a dedicated Digital Annealing processor, the Digital Annealing Unit (DAU), using Fujitsu's processor development technology and the latest cutting-edge CMOS technology. In so doing, Fujitsu aims for applications for ever-larger-scale problems. This will enable calculations even for complex problems in society, such as traffic congestion and disaster recovery.
Fujitsu plans to offer a cloud service with DAU within fiscal 2018, and in order to fulfill applications requiring high frequency usage, it also plans to sell on-premises products that can be installed in customer datacenters.
Furthermore, by taking such measures as expanding to the million-bit level and raising the number of dedicated technicians, it is moving forward on R&D toward a new computing paradigm, beginning with the Digital Annealer and quantum computing.
Pricing and Availability:
The Fujitsu Quantum-inspired Computing Digital Annealer (Cloud Service) and Fujitsu Digital Annealer Technical Service are available from May 15, 2018, by individual client estimate.
Sales Target:
Fujitsu is aiming for 100.0 billion yen in revenue over five years through fiscal 2022.
Comment from 1QBit CEO Andrew Fursman: "Fujitsu's Digital Annealer is the ideal near-term platform for 1QBit's quantum software development kit. The incredible recent advances in quantum inspired hardware and physics-based sampling and optimization algorithms provide new methods for addressing some of the most important problems in the life sciences, finance and other areas of industrial optimization and machine intelligence. When paired together, this combination of Fujitsu hardware and 1QBit software is capable of addressing incredibly complex problems found in a wide variety of high-value industries. 1QBit is especially excited to leverage the Fujitsu Digital Annealer to conduct exciting AI research and develop new machine learning services based on foundational theories reanimated by the power of the Digital Annealer."
Comment from Professor Ali Sheikholeslami, University of Toronto: "University of Toronto is pleased to have been working closely with Fujitsu Laboratories over the past few years in the research and development of what is being commercialized today as the Digital Annealer. We hope that this product can address many challenges in the real world, including those in the social, economic, and health areas. To further improve this technology, with the aim of solving a wider range of problems, we have strengthened our partnership with Fujitsu Laboratories through the opening of the Fujitsu Co-Creation Research Laboratory at the University of Toronto, and by engaging several research groups, from the Faculty of Applied Science and Engineering and the Faculty of Medicine, in this research. Together, we strive to arrive at new heights in this research in the near future."
Comment from SVP Yasuhiko Shioda, Head of the Solutions Business, Fixstars Corporation: "Companies around the world are competing fiercely to develop practically usable next-generation computers, particularly quantum computers. In light of these circumstances, the Digital Annealer, with features such as full linking and room temperature operation, has taken the lead over other companies in both performance and convenience. I look forward to it showing us the shape of next-generation computing quickly."
As acceleration professionals, Fixstars is working to utilize the Digital Annealer as soon as possible, resulting in rapid advancement toward real world usage, especially in finance and the life sciences. We will continue to deliver dramatic "high speed" with the Digital Annealer going forward.