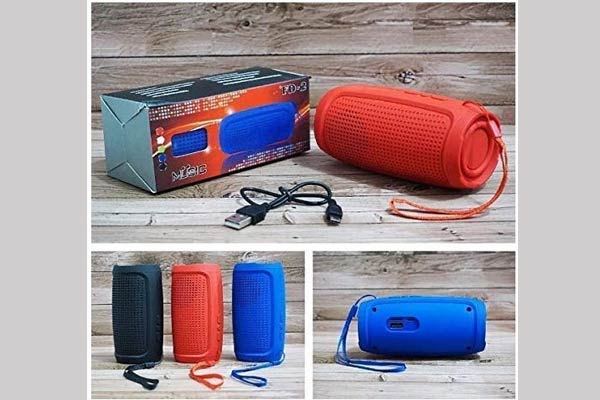 BRIX Launches FD-2 Portable Wireless Bluetooth Speaker on Amazon
BRIX announced its Bluetooth Speakers on Amazon. This portable wireless speaker has a unique like capsule design. The design is attractive and eye-catchy with its matte outer coating the appealing design makes it fit for every occasion and fantastic sound completes it for the purpose built. The speaker comes with a hanging band for styling and usability and It has a long party playtime for party freaks. Grab one and take it with you when swimming, camping, hiking, cycling, drifting and more.
"We are happy to launch this speaker in the Indian market. At BRIX, we look to address the many aspects of sound quality to enhance the customer experience. Wireless Bluetooth speakers are not just compact, trendy and portable speakers but are designed to deliver rich and superior sound for our customers" said Mr. Sanjay Garg, CEO – BRIX.
Brix wireless speakers are compatible with both android and iOS devices. It's easier for the users to use it in different devices hassle-free, it can be easily said, the party is incomplete without a strong bass party music and powerful bass boosts. It empowers the surround sound to glorify the musical environment. The body is constructed with durable matte finish that makes it shock proof, which offers all around outdoor protection against dust and water. It will surprise you by its well-balanced crystal sound and robust bass and Bluetooth 2.1 transmission with no loss of audio performance. The rechargeable lithium battery gives you up to 6 hours of uninterrupted playtime.
Price, Availability, and Warranty
BRIX FD-2 Portable Wireless Bluetooth Speaker comes with an MRP of Rs. 499/ – carrying a warranty of 3 months and is readily available immediately on Amazon.