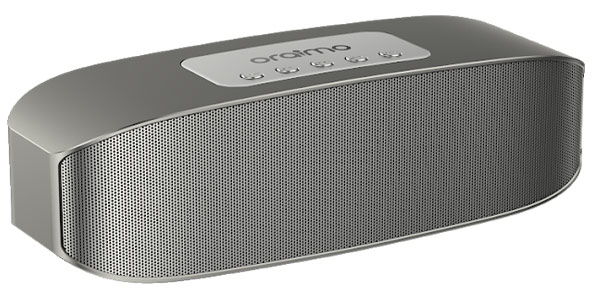 TRANSSION's accessory brand oraimo launches robust product portfolio for India market
Unveiling some of the smartest accessories for India's upwardly mobile consumers, oraimo, the exclusive accessory brand from TRANSSION Holdings, has announced the launch of its latest product range in India. The brand has stepped into the country's high-potential accessories market with India specific offerings across a broad spectrum of consumer electronics devices that cover the need of the market such as: power banks, Bluetooth-enabled devices, mobile phone batteries, memory banks, chargers, data cables, selfie sticks, and smart watches.
Mr. Guoli Liu, General Manager of oraimo, TRANSSION Holdings said, "We have recently commenced B2C operations in India with an entire product portfolio that has been conceptualised with the Indian customers and their specific needs at its heart. We aim to follow the inroads made by other brands from TRANSSION in India, and establish industry benchmarks by acquiring the pole position within our domain in a record-breaking time. In line with its brand philosophy 'Keep Exploring', the rich offerings from oraimo will surely add a lot of excitement to our consumers' lives. "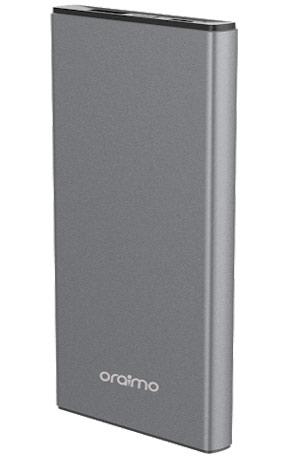 Power, for it is all that matters:
Leveraging the international research and development capabilities of its parent brand, oraimo has made considerable advances in charging and power storage technology with the densification of the lithium-polymer component in batteries. Its power banks can seamlessly fulfil the continued power requirements of a device for several days. These trendy-looking, slim, sleek, and feature-intensive devices also come equipped with advanced features such as dual-power output with fast charging capabilities, ultra-bright LED torch, and multi-protect safety system.
oraimo's power bank offerings include the 6,000 mAh aurora PB-60AR, the 10,000 mAh GORILLA OPB-P102D, and the 1.3 cm slim 10,000 mAh Toast OPB-P103D, amongst others.
A thoroughly redefined audio experience with an aesthetic design
oraimo's product portfolio also includes multiple in-ear and over-the-ear headphones, wireless earphones, and wireless speakers that deliver superlative sound and add to the user's style statement. Its earphones have ergonomic ear-tips for added comfort, while their exclusive drive design helps pump out deep bass, soaring highs, and ultra-clear midrange. These lightweight and sturdy earphones also come equipped with break-resistant Kevlar fibres that protect the wiring and extend their lifespan. oraimo's wireless Bluetooth earphones, moreover, are built using premium chips and provide HD voice clarity, along with a standby time of 240 hours. Among the SMARTEST earphones from oraimo are: HALO OEP-E21 & OEB-E53D.
oraimo speakers, big on sound, portable design, impressive bass come equipped with light show and TF card support. The premium speakers also offer music play time up to 6 hours. oraimo's range of speakers include – Rocker OBS-51D and PLAY OBS-32S.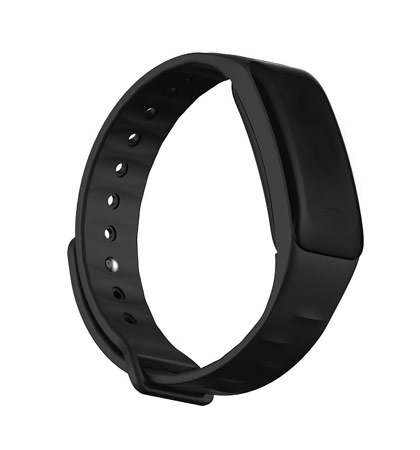 Chargers, cables, protectors, smartwatches and more
Completing its extensive product portfolio, the brand has also come up with multiple utility products such as dual-output smartphone chargers with fast-charging capabilities, in-car chargers with universal compatibility, smartwatches, and protectors with 9H hardness. The brand, in-addition to standard offerings, provides retractable 2-in-1 cables, reversible design-based fast charging cables, and charging cables with twin heads. oraimo has designed its cables with durable fishnet jacket, superior copper varnished core, and gold-plated plugs to enhance sturdiness and performance.
oraimo's smartwatch – TEMPO OFB-10 keeps a tab of steps, distance travelled, and calories burned, and comes with a battery life of up to 7 days. This smart watch can also be used to set up alarms and reminders, monitor sleep, and capture photographs.
Other offerings by oraimo include selfie sticks, selfie lights, sports armband, and fully automatic car vent mounts.
Service Proposition
oraimo is extending one-year replacement warranty on its power banks, Bluetooth-enabled devices, memory banks, chargers, and smart watches, as well as a six-month replacement warranty for its data cables and hands-free offerings.
| | |
| --- | --- |
| Product Range | Price Range (INR) |
| Bluetooth Speakers | 1,499 to 1,999 |
| Bluetooth Earphones | 799 to 1,999 |
| Smartwatches | 2,999 to 6,999 |
| Power Banks | 899 to 2,299 |
| Charging Cables | 199 to 599 |