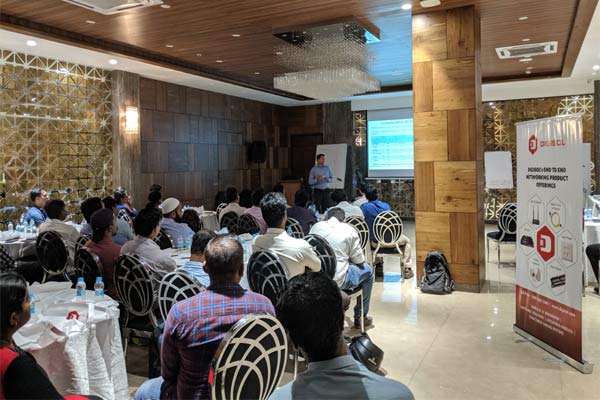 DIGISOL hosts FTTH XPERT, an FTTH Training Program for ISPs and Partners
DIGISOL Systems Ltd. conducted its first FTTH training program, DIGISOL FTTH XPERT for ISPs and Partners in Mumbai. The agenda of this training was to enhance knowledge of ISPs and Partners about FTTH and introduce them to the latest FTTH products and solutions offered by DIGISOL. FTTH XPERT is a DIGISOL proprietary training program designed to empower ISPs and Partners in various cities with DIGISOL's top-notch FTTH products available in the market and how these products are designed to meet the current IT Networking Industry demands.
The event held at Hotel Goldfinch, Mumbai was attended by 54+ ISPs/MSOs and Partners. Post the training, participants were awarded with certifications.
Commenting on the occasion, Mr. Mandar Joshi, Vice President Sales, DIGISOL Systems said, "Today, with the advancement of technology, world is changing pretty fast and there is a need for high speed internet at homes and offices. As Fiber holds enormous opportunities in the future, we designed an FTTH program that would empower our partners and ISPs by enhancing their knowledge about FTTH. We have always believed in growing with our partners, and with the introduction of this program we are continuing the momentum."
DIGISOL has been empowering partners, system Integrators, ISPs/MSOs across India by conducting various training programs like STEP UP, DCCI and FTTH XPERT. To keep up the momentum in 2019, the company will continue hosting all these programs in various cities across India.