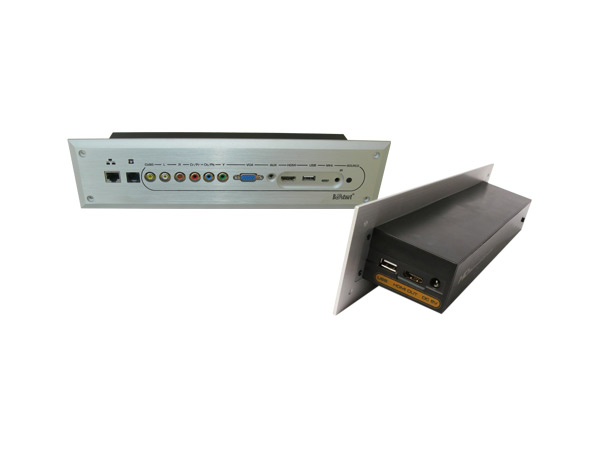 Eurotech Technologies Unveils BestNet HD Multimedia Converter
Eurotech Technologies, a leading provider of audio video solutions, today announced the launch of BestNet HD multimedia converter. Available in compact form factor, the multi-format AV converter supports intelligent audio video switching function and intended to make A/V device use more convenient, productive and cost-efficient.
Designed to enhance audio video experience, the BestNet HD multimedia converter provides AV connectivity to a wide range of communication connection types, that includes; HDMI, VGA, audio and varied signal sources. The multimedia converter is designed with video inputs and outputs at front panel and rear side of the unit and is suitable for wall-mounting or under-the-table system installation.
The integrated multimedia converter can easily convert multi-channel audio source and the video signal source (camera, smart phone, computer) into full HD signal, and can switch between multiple signal sources. The converter supports HDMI output up to 1080P/60Hz, while the built-in signal amplifier scales the composite video, YPbPr, VGA signal input to HDMI 1080p output. In addition, the multimedia converter is also equipped with RJ45 /RJ11 /USB2.0 interface, ensuring convenient connectivity with ethernet / telephone / USB devices.
"The multi format BestNet HD multimedia converter ensures that every audio / video source is displayed at optimal resolution and format without any compatibility issue, allowing users to extend and enhance the audio and video experience," said Mr. Anuj Jain, Managing Director, Eurotech Technologies.
The plug and play converter requires no driver or software installation and helps users easily switch between devices manually or with the IR remote control. Supporting input up to 15metres AWG26 HDMI standard cable length and output up to 20metres AWG26 cable length the HD multimedia converter is well suited for data center control, information distribution, training, educational institutions, hospitality, meeting / control room, digital signage and factory applications.