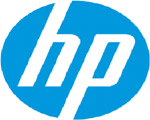 HP Doubles Down on Partner Growth with Groundbreaking Program Enhancements
Last evening at the Amplify™ Partner Conference, HP Inc (NYSE: HPQ) announced several new partner benefits and program enhancements aimed at driving greater agility, simplification, growth and collaboration. As of November 1, 2023 (fiscal 2024), all HP products, solutions and distribution across its vast portfolio will be integrated into the HP Amplify Program, delivering one global2 platform as the foundation for partner engagement.
"The HP Amplify program represents the industry's first to reward partners across performance, capabilities and collaboration and we're looking forward to integrating our evolving and expanding portfolio into the Amplify Partner Program as of our new fiscal year," said Kobi Elbaz, General Manager, HP Global Channel Organization. "Amplify will continue to serve as the foundation for partner engagement and we will continue to enhance the program based on the evolution of our portfolio, changing market dynamics and most importantly, partner feedback."
HP also unveiled two new elements in the HP Amplify program, including the More for More benefit and compensation program, and Fast Lane joint demand generation process. Aimed at driving an increase in sales across the HP portfolio and deliver a more satisfying and complete customer experience, the More for More enhancement will leverage a rate multiplier to boost compensation for qualified partners. The new Fast Lane joint demand generation process simplifies reimbursement of marketing development funds via an automated process for claims and payments, dramatically improving the turn-around time and overall experience for eligible partners1. Both the More for More and Fast Lane elements will be deployed in the Amplify partner program in HP's new fiscal year, November 1, 2023.
Rewarding Partners for Investment in Sustainable Impact
HP Amplify Impact represents the world's first partner assessment, resource, and training program focused solely on Sustainable Impact. To help spur the company's ambitious goal of enrolling at least 50 percent of Amplify partners in Amplify Impact by 2025, HP today announced a new way for participating partners to leverage Amplify Impact participation towards eligibility status. Beginning May 2023, qualified partners receiving 3-Star recognition will earn a point towards eligibility for Power and Power Services.