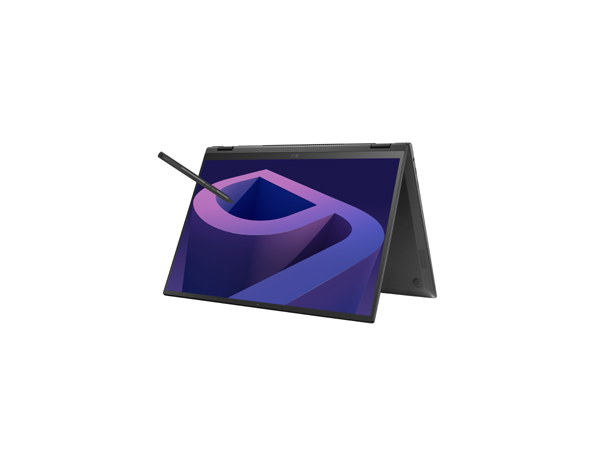 LG redefines the laptop experience with the launch of 2023 LG Gram Series
LG Electronics, India's leading consumer durable brand, is proud to announce the highly anticipated launch of the 2023 LG Gram series and LG UltraPC line-ups, ushering in a new era of performance, portability, and productivity in the world of laptops. Exclusively unveiled on LG's official website https://www.lg.com/in/lg-gram these innovative devices redefine the standards of excellence, offering users an exceptional computing experience. With their sleek designs and groundbreaking features, these laptops embody LG's core values and cater to a wide range of lifestyles.
The LG Gram 2023 line-up exemplifies LG's commitment to delivering impressive performance and ultra-lightweight design. Each model is equipped with innovative features that cater to diverse preferences, ensuring users can find the perfect fit for their needs. The powerful line up is loaded with innovative features that target wide range of lifestyles while keeping with LG's core values.
Commenting on the same, Hak Hyun Kim- Director- Home Entertainment, LG Electronics India said, "Our latest range of laptops showcases our unwavering commitment to providing an exceptional user experience and transforming the landscape of portable computing for our valued customers. These cutting-edge laptops set a new benchmark for excellence in performance, portability, and productivity, delivering an extraordinary computing experience to our customers. With their innovative features and sleek designs, these devices exemplify our commitment to pushing the boundaries of technology and providing the best-in-class products. We are excited to offer our customers a truly exceptional computing experience with the latest LG laptops."
LG Gram 2023 line-up is powered with Intel EVO certificated 13th Gen Core Processor and LPDDR5 6000 MHz RAM & Gen.4 NVMe (x2). The series comes with remarkable features, including a variable refresh rate, 16:10 WQXGA display, DCI-P3 99% color reproduction, anti-glare IPS display with 400nits brightness, ultra-lightweight construction, long battery life, strong durability.
The New software edition Intel® Unison™️and LG Sync on Mobile, which allows transmission along with sharing of calls and text messaging. Security being a major concern, with LG Security Guard, LG Glance by Mirametrix®, and face login capabilities incorporated into the devices.
LG Gram Style laptop is offered in 14-inch version (model 14Z90RS) has been created for people who love to express their unique style wherever they go. LG Gram Style model sport an elegant glass design that makes it shine and shift dynamically, moving and changing depending on the light and angle. The focus on design continues inside the new grams where a 'hidden' haptic touchpad with soft LED backlighting illuminates at the user's touch.
Despite the attention to aesthetics, LG gram Style laptop deliver far more than just good looks. It comes with 16:10, OLED Anti-Glare Low Reflection display with a high refresh rate and features an Intel 13th Gen Raptor Lake P-Core CPU and a Gen4 NVMe™ solid-state drive (SSD). Like all other models in the diverse 2023 Gram lineup, the 14Z90RS support Thunderbolt 4 and HDMI connectivity, and offer atmospheric audio with Dolby Atmos, which is new to LG gram this year.
LG Gram 2-in-1 also upgraded in 2023. The new 2-in-1, which comes in 16-inch size (models 16T90R), gives users the freedom to switch from laptop to tablet, or vice versa, whenever they choose. Along with its 4-way super-slim bezel design and sturdy yet slim aluminium frame, the latest 'convertible' gram boasts a suite of pre-installed notetaking and drawing applications optimized for use with the LG Stylus Pen (Wacom AES 2.0).
LG Ultra PC inherits the iconic LG gram identity, offering a large high-resolution display with a 16:10 aspect ratio for an immersive viewing experience. The anti-glare IPS display provides a comfortable and vibrant viewing experience, free from distracting screen reflections even in brightly lit environments. Powered by the AMD Ryzen™ 7000 series processor, the Ultra PC offers more power and greater possibilities for streaming, browsing, editing, video chatting, and working from home. With LPDDR4x RAM and dual NVMe slots SSD, the Ultra PC delivers ultra-fast performance and expanded storage capacity.
The latest LG Gram 2023 line-up showcase LG's dedication to delivering exceptional laptops that redefine the benchmarks of performance, portability, and productivity for consumers. With these innovative devices, LG continues to push the boundaries of what is possible in the world of laptops, delivering cutting-edge technology and outstanding user experiences.