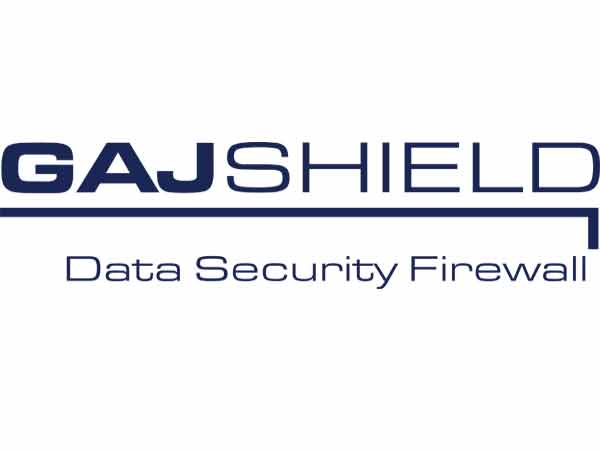 GajShield Infotech adds SD-WAN & SLA, the two new features to their firewall
GajShield Infotech, a notable Data Security Firewall solution provider having an international presence, has recently introduced two new applications to their firewall. Added with an aim to provide better performance and to integrate with other Gajshield Infotech products, the additional features like SD-WAN & SLA will offer users with an easier setup, one-click deploy and configuration. The brand new SD-WAN and enhanced SLA features will help enterprises with better connectivity, simplicity, efficiency of data flow, resilience and scalability.
SD-WAN might be regarded as the most secure, easiest to use, and simplest solution in the industry. Configuration of this feature will facilitate a smooth co-ordination between the clients with their servers. SD-WAN is a cloud-delivered overlay WAN architecture that connects branches to data center and multi-cloud environments via a solitary fabric. SD-WAN facilitates in safeguarding a predictable user experience for applications; augments Software-as-a-Service (SaaS), Infrastructure-as-a-Service (IaaS), and Platform-as-a-Service (PaaS) connections; and provides cohesive security solutions either on-premises or in the cloud. Its analytics competences enable in delivering the visibility and insights essential to isolate and resolve issues promptly and deliver intelligent data analysis for what-if scenarios encountered by the organizations. Some of the advantages SD-WAN offers enterprise include, better connectivity even during switching between various ISPs during failover and best-in-class modern cryptography primitives providing better security for communication between branches.
SLA Policy encompasses multiple ISPs or a Zone (group of ISPs) and a set of parameters which will be used to evaluate ISPs. Threshold parameters like Latency, Jitter, Packet Loss can be used either individually or in conjunction with each other for fine tuning. The 4 modes in SLA Policy include Best Performance which is selected by default in which it finalizes one ISP on the selected parameter from Latency, Jitter or Packet Loss. Second mode is Overall formula in which you can customize the percentage of parameters. Based on the same, the SLA Policy will select the best ISP. Third mode is connection-based which selects the best ISP on the basis of connection as per priority given in SLA Policy. While the fourth mode is Cost Based, which means, it lends the best ISP as its name suggests on the basis of cost which can be more to less or less to more as per user choice.
Mr. Sonit Jain, CEO – GajShield Infotech, says, "The addition of new features to our firewall will aid in adding value-add to our existing cutting-edge solutions. SD-WAN is an extremely simple yet quick and up-to-date feature that makes use of state-of-the-art cryptography. It is faster, simpler, leaner, and more useful than IPsec and intends to be considerably more performant. SLA policy on the other hand helps select the best ISP on the basis of parameters configured rather than just connection when compared to traditional ISP Failover. By adding these new features, we look forward to a strong penetration in the end-customer space and an amplified market reach."