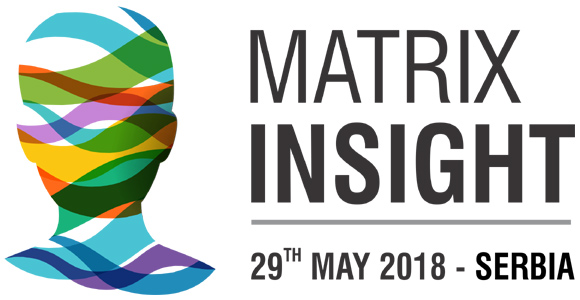 Matrix to Exhibit Innovative Telecom and Security Solutions at Matrix Insight
Matrix will be giving a glimpse into its Security and Telecom solutions at Matrix Insight. Insight is a maiden product expo organized on May 29, 2018 from 9:30am to 1:30pm at Hotel Tulip Inn Putnik, Belgrade, Serbia. The event is conducted in association with our regional partner MS Security System.
Matrix will be unveiling its recently launched technologically advanced solution that allows for accurate capturing of attendance and ensuring security through authorized access control. We will demonstrate our Time-Attendance and Access Control solutions that help escalate productivity and security of SMEs, SOHOs and Large Enterprises. Matrix will showcase enterprise grade Time-Attendance solution rigged with real-time features such as Auto Push Events to Server, Instant Notification, Automatic Device Identification, Scheduler Services for Report and Backup, and more. Furthermore, Access Control being the prime requirement in terms of security, Matrix will present its Standalone Access Control solution, whereby a single panel can handle up to 255 doors and 25,000 users. Get a glimpse into the cutting-edge Matrix biometric solutions at Serbia.
Matrix will also be unveiling its latest communication solution, PRASAR UCS – Unified Communication Solution for Modern Enterprises that supports up to 2,100 IP users from a single box at the event. A brief glimpse into the Telecom portfolio will also be given to the audience.
"Our product portfolio is constantly evolving with addition of new products, and new features being added to the existing products. We look forward to explore and spread our footprints in the territory through this product expo, showcasing our innovative solutions that can help accelerate business growth", said Ganesh Jivani, Managing Director.