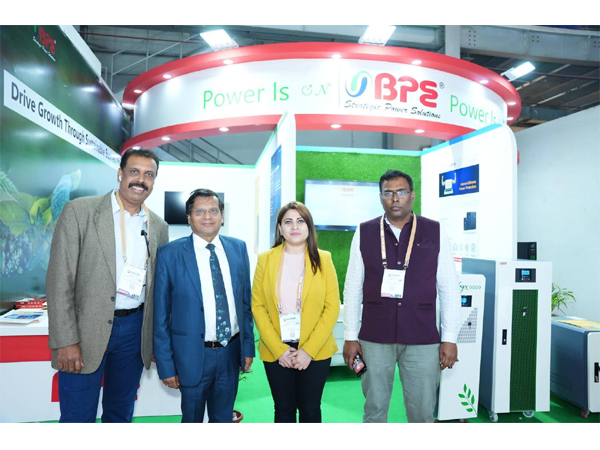 Energy Storage Solutions (ESS) was the Focus for BPE at ELECRAMA
BPE (Best Power Equipments), India's prominent manufacturer of end-to-end strategic power solutions, showcased Energy Storage Solutions(ESS) at the recently held ELECRAMA. This flagship event showcased a complete spectrum of solutions that powers the planet from source to socket and everything in between. More than 5000 visitors visited their stall and interacted with the Sales and marketing team to understand their offerings.
The company has launched model Nrgx 5000 UPS with Li-ion Battery (ESS category) for both home & small businesses. The power solutions giant has come up with a robust UPS that covers all aspects of home, office & small businesses' power needs.  Nrgx 5000 UPS is ideal for homes, retail shops, and small businesses. This product is called ESS, (Energy Storage Solution) launching 5KV solutions up to Megawatts. The products will be catering to the requirements of Tier 1,2,3 cities and towns across India.
Commenting on this, Mr Amitansu Satpathy Director of BPE said, "World over energy is the most discussed topic amongst all the leaders and countries. At G20, India has been highlighting the issues of Energy storage. At BPE, Additionally, Modular UPS (PS50 series ) were also showcased. Modular UPS helps enterprises from small to medium to minimize failure with a greater level of redundancy.