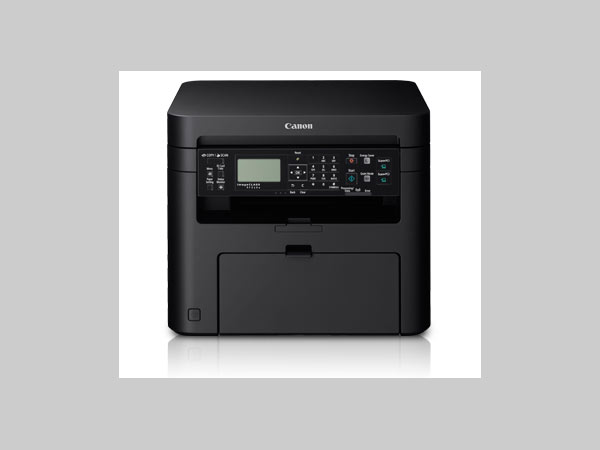 Canon image CLASS MF232w – A Compact All-in-One Printer with wireless connectivity
The Canon ImageCLASS MF232w 3-in-1 laser printer is a compact and user-friendly monochrome laser printer that's designed for a small office or front counter setting, or as a personal laser printer.
Designed to elevate customer experience, printer is an ideal option for both small office and home office users in today's hybrid working environment. Consistent with the value customers can expect from Canon's printer portfolio, the ImageCLASS MF232w offers high-quality print, scan and copy features which are designed to support both personal and business uses. Built to deliver fast printing speeds, the printer can produce up to 23 quality prints per minute, helping users meet fast turnaround time and upcoming deadlines with ease.
Vari-Angle Operation Panel
Adopting a vari-angle operation panel design, users are able to tilt the panel according to own preference as well as easy operation. This design also provides flexibility in terms of device placement, be it being placed on ground level or on pedestal.
One-Touch Solution Keys
Tap on the convenience of One-Touch Solution Keys, which are task-dedicated buttons that simplify operations with minimal button-pushing for frequently performed tasks.
Full Network Compatibility for the digital age
The imageCLASS MF232w has built in Access Point capability, enabling easy connection to mobile devices without a router. With wireless connectivity, it also helps to increase the user's productivity by allowing them to print from almost anywhere.
All-in-One Cartridge System
Save time, effort and money with Canon's All-in-One toner cartridges. Combining the photosensitive drum, toner and waster toner container into one compact unit. The imageCLASS MF232w assures continuous high-quality printouts and fuss-free replacement of the cartridges in the shortest time possible.
Greater Mobility Anywhere
Armed with a suite of Canon applications as well as support for third party print solutions, The imageCLASS MF232w allow users to print and scan directly from smartphone or tablet without the use of a computer.